UNIVERSIDAD DE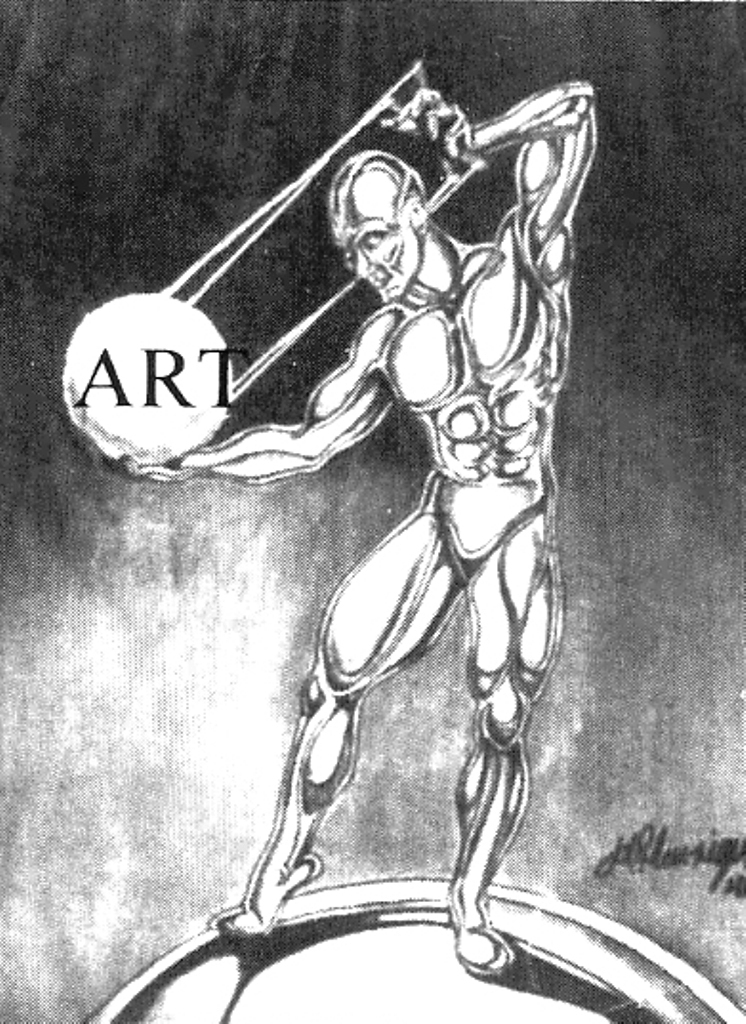 CASA DE LAS AMERICAS
UNIVERSITY OF CASA DE LAS AMERICAS
EL ARTE DE LA PEDAGOGIA EVOLUTIVA QUE REVALORA AL SER HUMANO
Pancho Villa in Columbus 1916-2017 History/ México-US History 1810-2018 Mexican Revolution & Independence of México
The Museum's (R)Evolution
Official Site/ Portal Oficial Independent/Independiente Casasola Museum/Museo Casasola "The official history is not our history"
MARCH 9,1916 FORT FURLONG COLUMBUS, NEW MEXICO
1916 ONE HUNDRED YEARS LATER/CIEN AÑOS DESPUES 2017
Casasola Museum
MUSEO CASASOLA
The Iconographic (R)Evolution
MEXICO
2018-2024

1 DE DICIEMBRE DE 2018
INICIA LA PRESIDENCIA
ANDRES MANUEL LOPEZ OBRADOR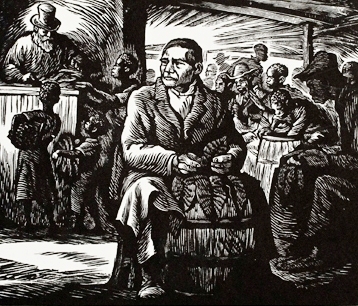 Benito Juárez, Alberto Beltrán
"EL RESPETO AL DERECHO AJENO ES LA PAZ"
"HUMAN RIGHTS FIRST"
una iniciativa de Casasola Museum/Museo Casasola a la crisis humanitaria que se vive en la frontera México-EU
LIBRO DOCUMENTAL
2019
20 de enero:
el preludio de una nueva "pesadilla americana"
y un final de la caravana migrante acorralada en
un callejón sin salida en la frontera mexicana donde
màs del 90 por ciento de los aplicantes al asilo serán
rechazados irremediablemente por los jueces de
migración de los EU.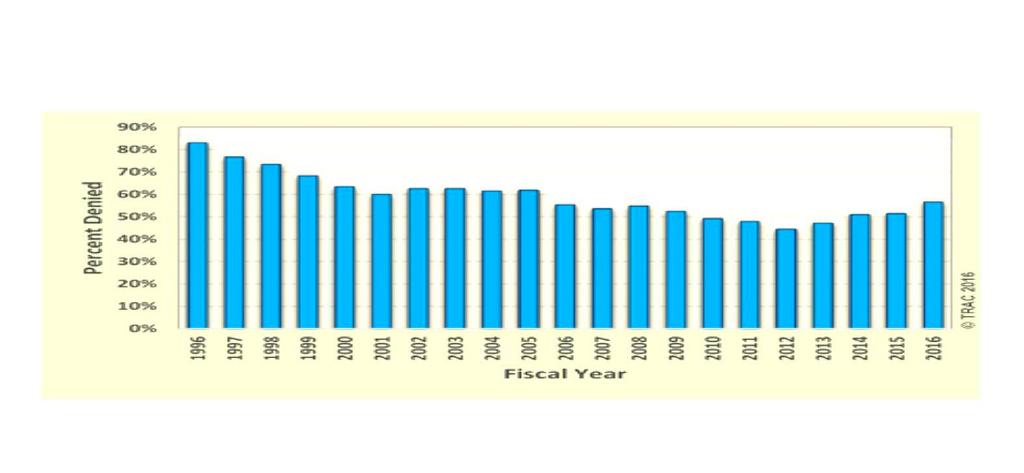 Estadísticas de la negación de casos de asilo en los EU
EN 2018 APLICARON 93 MIL PERSONAS DE DISTINTAS NACIONALIDADES
EL "SUEÑO AMERICANO" :
OTRO SENDERO DE LAGRIMAS
DE LA "PESADILLA AMERICANA"
PARA MAS DE 11 MILLONES DE
SERES HUMANOS EN PELIGRO DE
SER DEPORTADOS, ENCARCELADOS
Y SEPARADOS DE SUS FAMILIAS
PERMANENTEMENTE ...................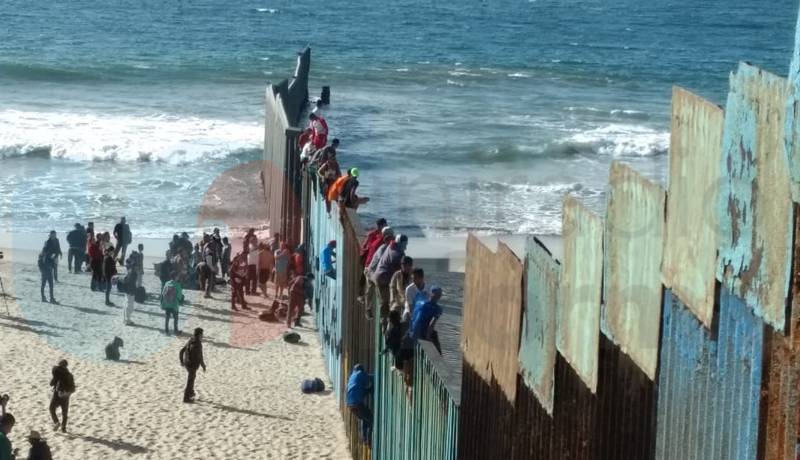 La historia se repite para los inmigrantes en EU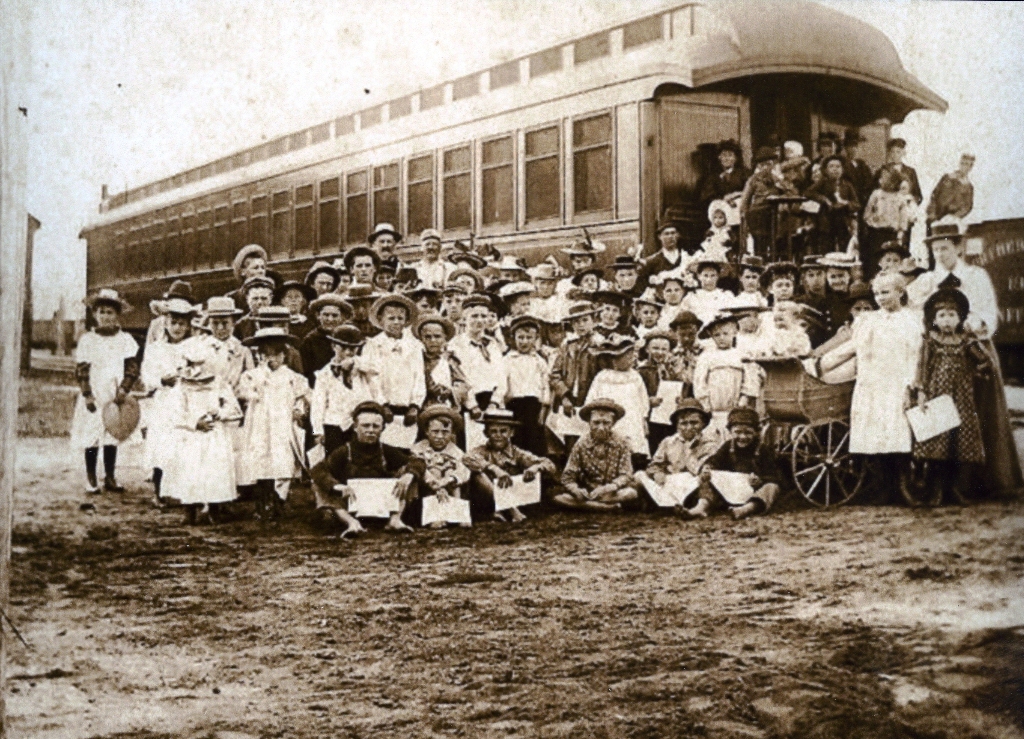 LA VIEJA HISTORIA DE LOS NIÑOS SEPARADOS DE SUS PADRES Y HUERFANOS DE LOS DERECHOS HUMANOS UNIVERSALES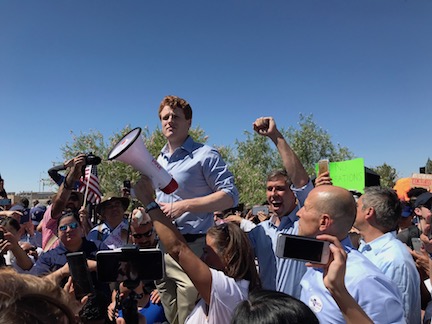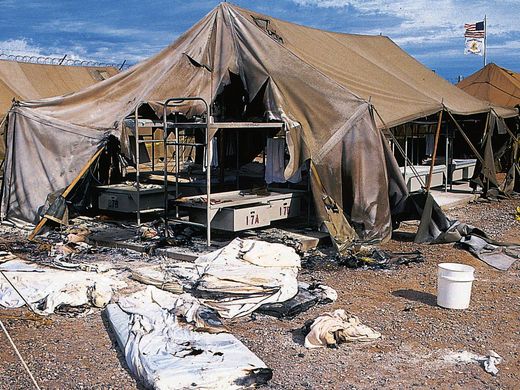 Joe Patrick Kennedy III en Tornillo, Texas/Casasola Museum Campo de prisioneros para inmigrantes "sin papeles" en Arizona
CALIFORNIA: DIA DE LOS MUERTOS/DAY OF THE DEATH
CASASOLA MUSEUM/MUSEO CASASOLA
PRESENTAN SU DOCUMENTAL:
HABLEMOS DE LOS MUERTOS
DE UNA "GUERRA" ESTERIL,
de las armas que los mataron
y los sobrevivientes que huyeron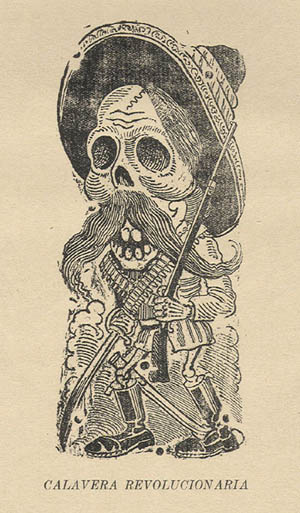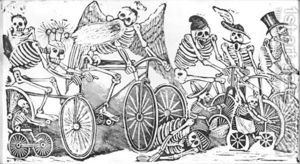 NOVIEMBRE 1 DIA DE LOS Niños MUERTOS
NOVIEMBRE 2 DIA DE LOS ADULTOS MUERTOS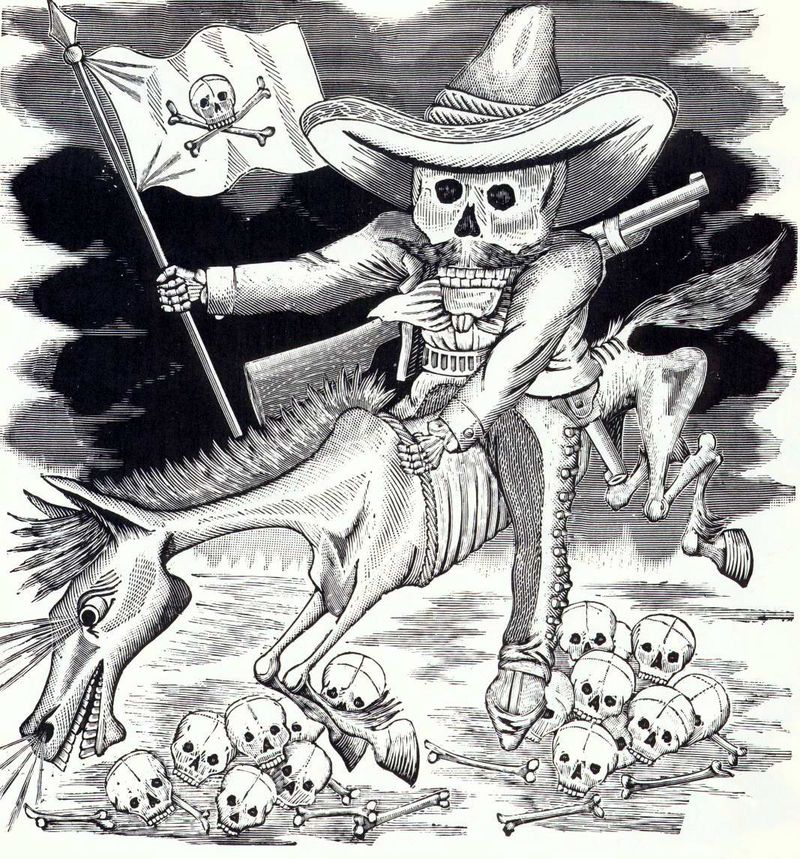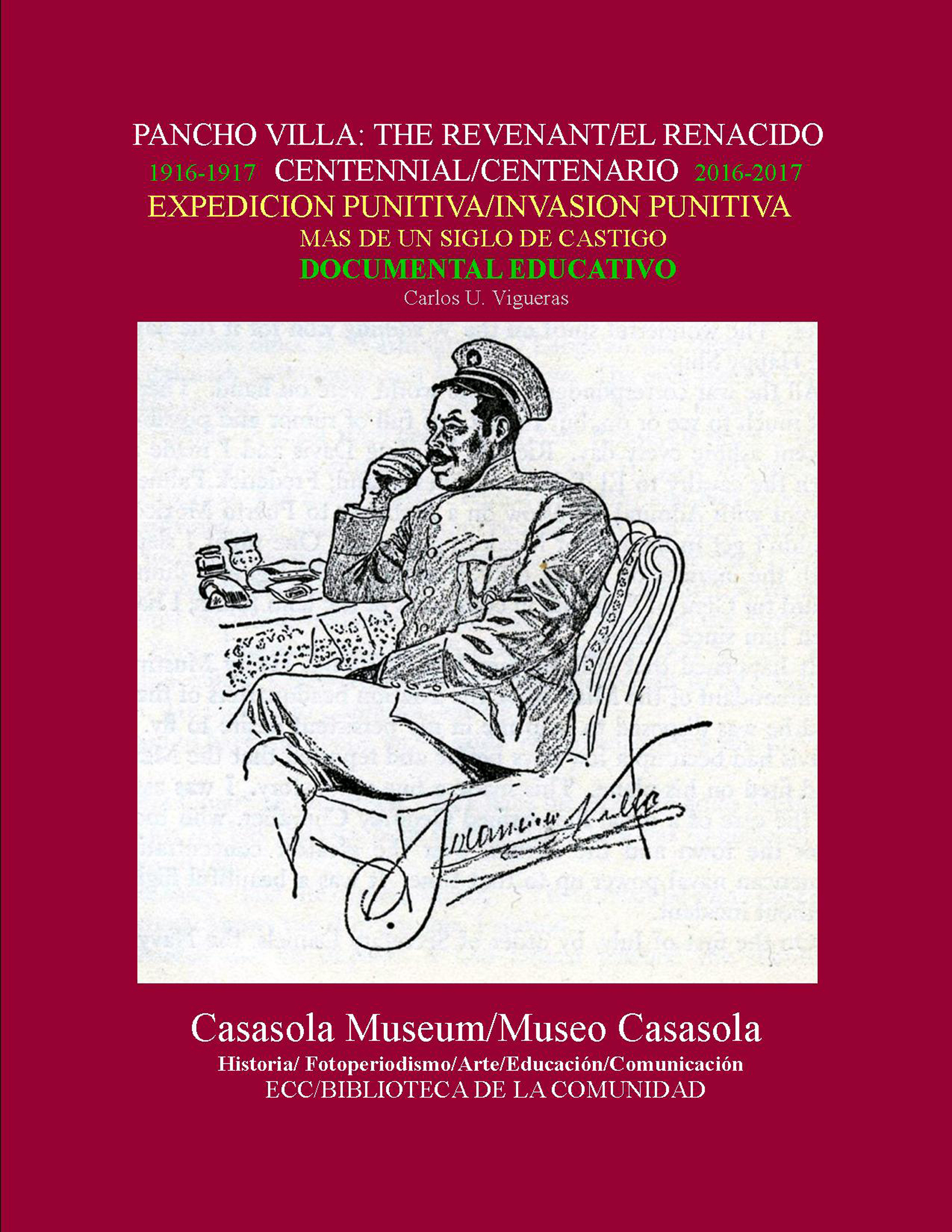 160 páginas de una realidad que nadie quiere ver. Donación mínima $ 30.00 envío incluido en EU
FAVOR DE ENVIAR SU DONATIVO Y ORDENAR SU LIBRO A :
Educational Community Centers
ISBN: 978-0-615-64252-9 Producción: Casasola Museum/Museo Casasola
Edición: Educational Community Centers/Biblioteca de la Comunidad
LA NUEVA HISTORIA GRAFICA DE LA FRONTERA MEXICO-EU
MEXICO:PAIS DE LAS MARAVILLAS/MEXICO: AL OTRO LADO DE LOS ESPEJOS HUMEANTES
México es un país invadido por la violencia, armas, drogas y dinero sucio que enriquece al sistema financiero y bancario de los Barones de las mafias de los
dos países vecinos. Esta es la nueva historia gráfica del siglo XXI del Museo Casasola/Casasola Museum sobre la realidad de la "guerra contra el narco"
de Felipe Calderón y casi 100 mil asesinatos cometidos en su sexenio. Los verdaderos responsables de esta violencia extrema, pobreza, marginación,
desigualdad, injusticia y opresión son retratados y dibujados en este libro de imágenes por los mejores fotoperiodistas y artistas de la frontera México-EU,
mismos que desnudan la narco globalización y dictadura electoral imperante. Es una sociedad retratada desde los balcones del reino de los Barones del dinero
asociados a las grandes corporaciones del poderos contrabando de armas, dinero, drogas y personas que se mueven entre la realidad y lo invisible de la impunidad
que brindan autoridades y políticos de dos países vecinos acorralados por el miedo.
MEXICO:LAND OF WONDERS
México: Land of Wonders is the true history of "the Children of War" of a nation invaded by the extreme merciless violence of the narco-globalization process.
This reality does not only affect the lives of millions of persons in the borders of México and the United States but the entire American Continent.
This graphic photo documentary book is published by Casasola Museum/Museo Casasola by the author Carlos U. Vigueras and illustrated with images of the
best photojournalist of the US-Mexican border. It is part of a documentary effort worked continuously in the last decade.
During this period, "The war on narcotics drugs" turned into a disproportionate and barbaric bestiality. Just in 2011, this "war on drugs" has left near than
150 thousand deaths in Latin America and more than 100 thousand dead in México during the 6 years of Felipe Calderón's presidency.
Noam Chomsky states "The problem of drug trafficking in Latin America is in the United States" and not in México or the other Latin American nations. We must take
into account that the "failed consequences of the war on drugs are intentional". We must face the reality that behind this endless war on drugs is an international
multi billion dollar web of financial interests, lies and myths. They are covering the fabulous reality of the most lucrative and profitable dirty global business of the planet.
This international drug trade is dominated by the Barons of the national and international criminal drug mafias who actively participate in the mega-profitable financial
and banking cartels of the wealthiest nation on earth.
John Mason Hart, a prominent historian, intellectual and expert authority of US-Mexican history foreign relations highly recommends this book. Professor Hart believes
this book will become a valuable asset for your history classes because it will provide a solid vision of a historical reality. This book provides unquestionable visual
evidence of the violence and those responsible of so much inequality, poverty and marginalization. Alice in Wonderland inspired this book in its magical narrative ,
its visual poetry that gave birth to this epic work.
UNITED NATIONS CLIMATE CHANGE CONFERENCE 2009 THE FUTURE.....?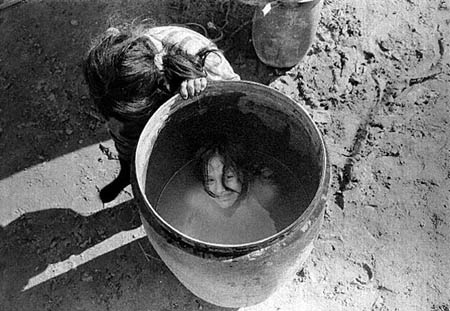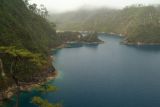 COPYRIGHT /Museo Casasola/ Photo Elias Vigueras Copyright
NARCO GLOBALIZATION, WATER, POVERTY, INEQUALITY AND MIGRATION
NARCO GLOBALIZACIÔN, AGUA, POBREZA, DESIGUALDAD Y MIGRACION
LOS GRANDES RETOS DEL FUTURO

Copenhaguen 2009 end in failure The despoliation of the natural environment theatens the world Global Justice Ecology