UNIVERSIDAD DE
CASA DE LAS AMERICAS
UNIVERSITY OF CASA DE LAS AMERICAS
EL ARTE DE LA PEDAGOGIA EVOLUTIVA QUE REVALORA AL SER HUMANO
"HUMAN RIGHTS FIRST" Casasola
Museum "PRIMERO LOS DERECHOS HUMANOS"
................................................................................................................................................................................................................................................
Pancho Villa El Centauro del Norte The House of Iconographic (R)Evolution México es hermoso, es mágico
Punitive Expedition Centennial 1917 Expedicion Punitiva 1916-1917 Centenario
FOTOFEST 2019-2021
CASASOLA MUSEUM/MUSEO CASASOLA
"Los museos de historia son una de las armas secretas de la dominación, pero deberíamos
convertirlos en instrumentos educativos para la liberación." Howard Zinn
LA RESPUESTA A LA CRISIS HUMANITARIA QUE SE VIVE EN LA FRONTERA MEXICO-EU ES:
"PRIMERO LOS DERECHOS HUMANOS"
"HUMAN RIGHTS FIRST"
iniciativa de Casasola Museum a la crìsis humanitaria que vive la frontera Mèxico-EU
LOS DERECHOS DE LOS NIÑOS Y ADULTOS
MIGRANTES EN SU CAMINO A LA AYUDA
HUMANITARIA QUE DEMANDAN LOS
SERES HUMANOS MAS VULNERABLES
DEL CONTINENTE AMERICANO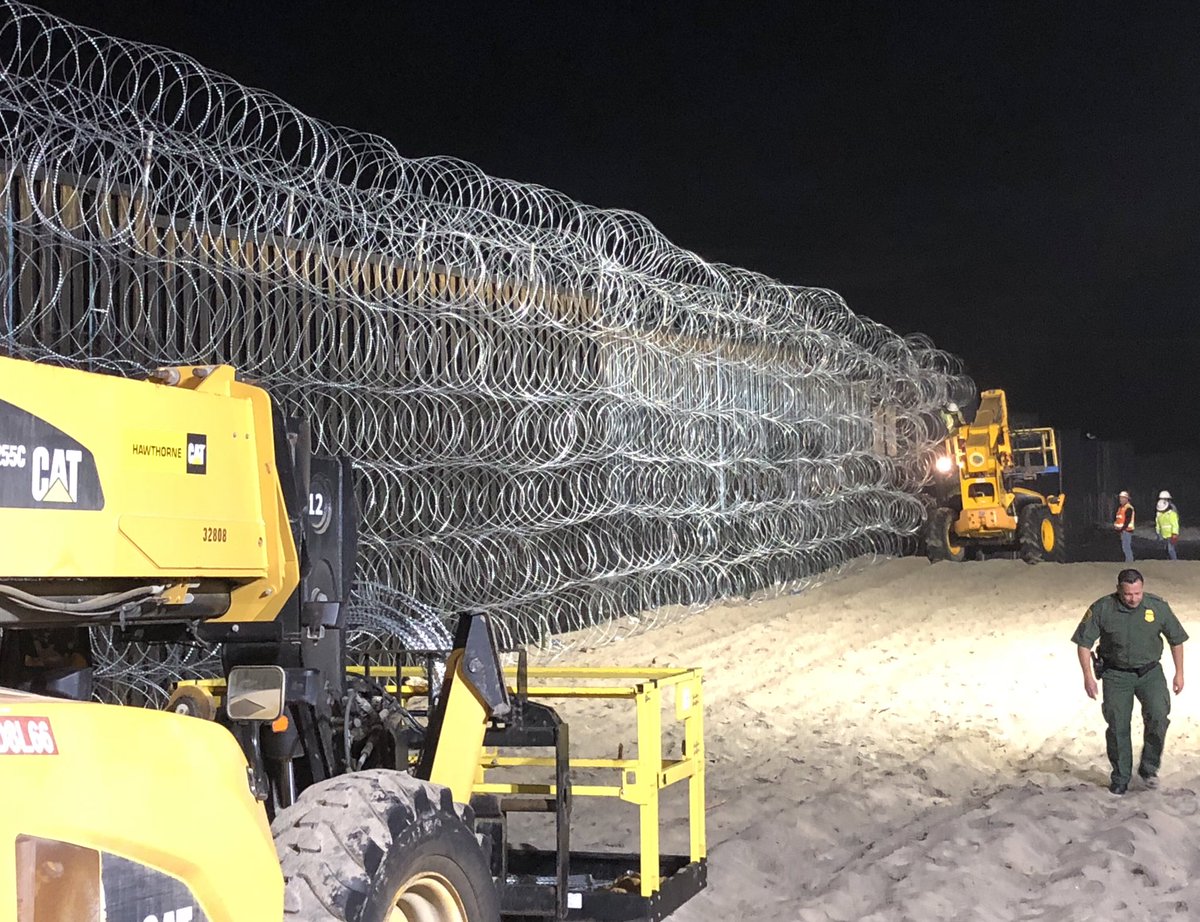 Trabajos del Ejèrcito de EU en la frontera Mèxico-EU 2018-2019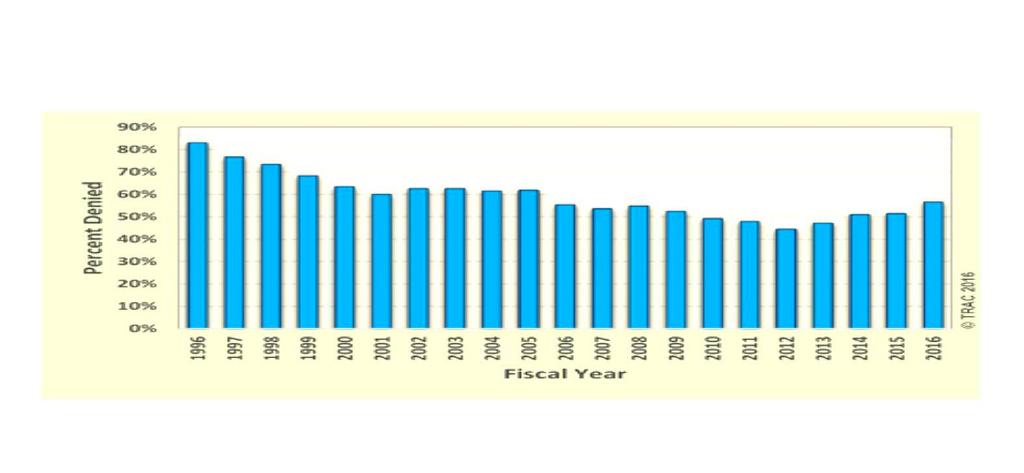 EL FUTURO DE LOS CAMINANTES DE LA CARAVANA MIGRANTE
ante el final del tunel de su larga caminata hacia el "paraìso americano":
las estadìsticas de la negaciòn a las solicitudes de asìlo en los EU.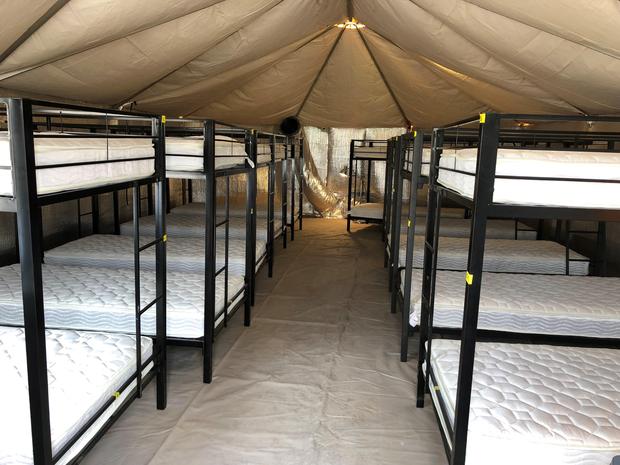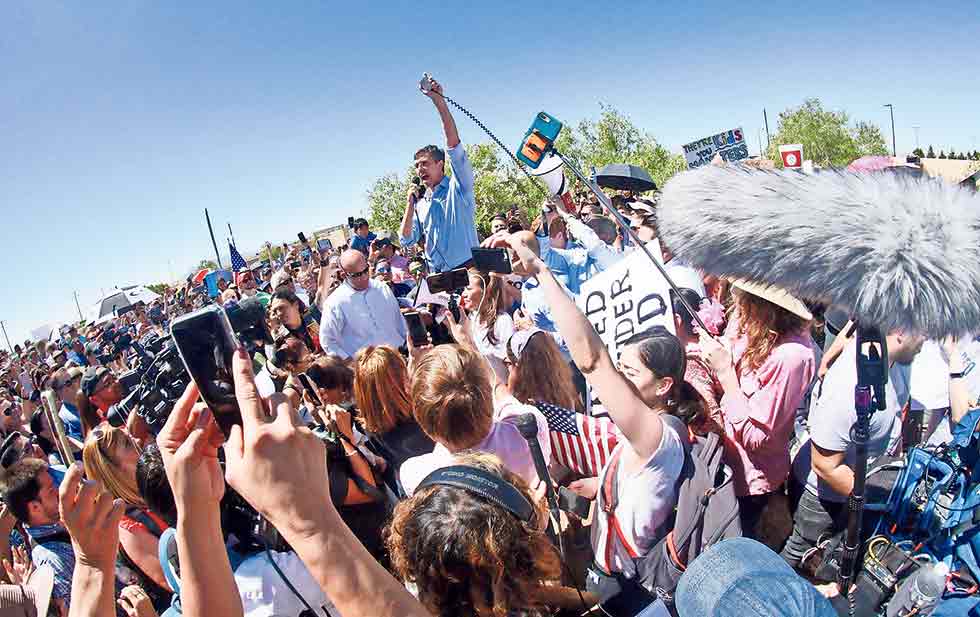 LOS NIÑOS PRIMERO/NO AL CASTIGO
Joe Patrick Kennedy III en Tornillo, Texas (Casasola Museum)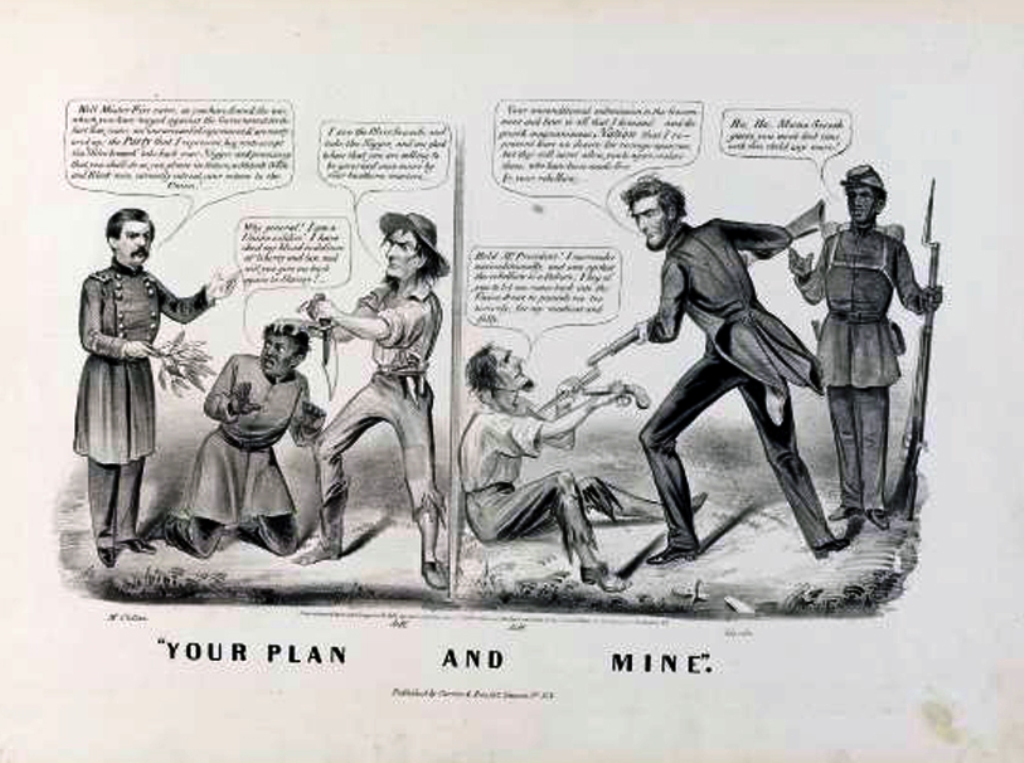 PHOTO EXHIBITION 2018-2020
BY INVITATION ONLY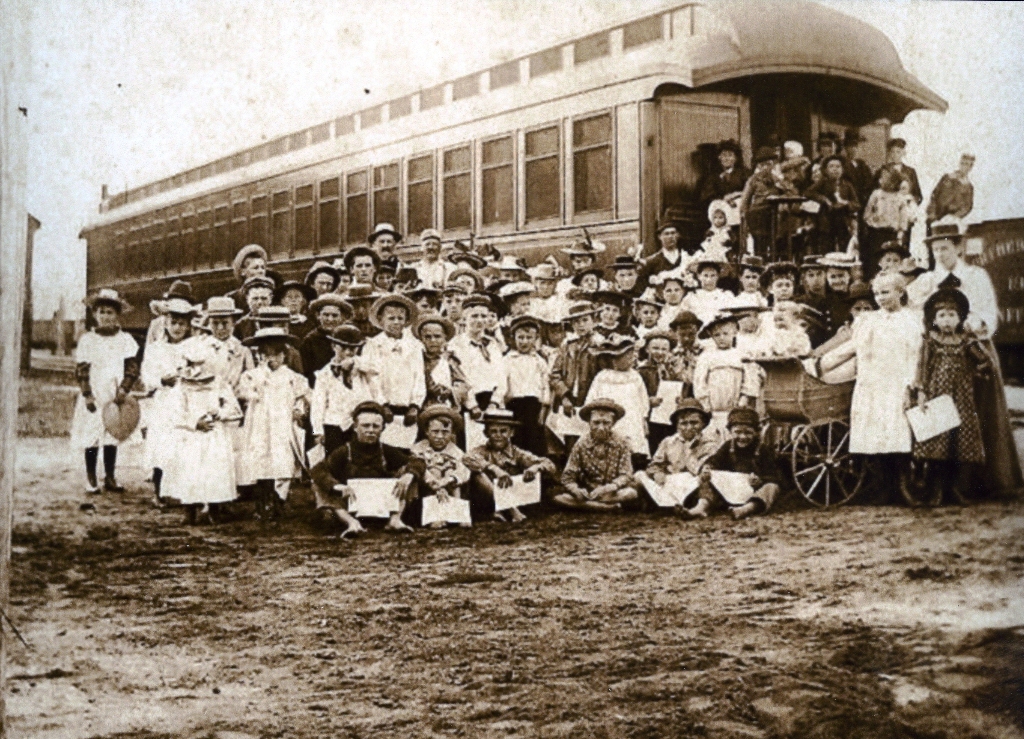 LA VIEJA HISTORIA DE LOS DERECHOS DE LOS NIÑOS EN EU
PUNITIVE EXPEDITION/EXPEDICION PUNITIVA
INVASION PUNITIVA/REVOLUCION INTERVENIDA
1916-1917/2016-2017
LA VERDAD SOBRE EL
ASALTO ARMADO A :
FORT FURLONG,NUEVO MEXICO
MARZO 9, 1916
"Los museos de historia son una de las armas secretas de la dominación,
pero deberíamos convertirlos en instrumentos educativos para la liberación.
" Howard Zinn
PUNITIVE EXPEDITION CENTENNIAL
EXHIBITION 1916-2018
BY INVITATION ONLY
ONE HUNDRED YEARS OF REALITY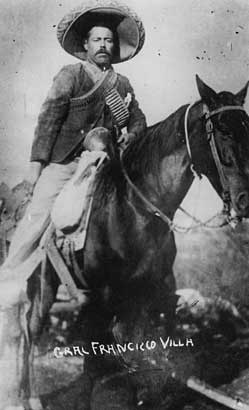 GENERAL
PANCHO(FRANCISCO) PANCHO VILLA
THE REVENANT/EL RENACIDO
DOCUMENTAL EDUCATIVO
INVASION PUNITIVA
1916-2017
CENTENNIAL-CENTENARIO
EL CENTAURO DEL NORTE CABALGA DE NUEVO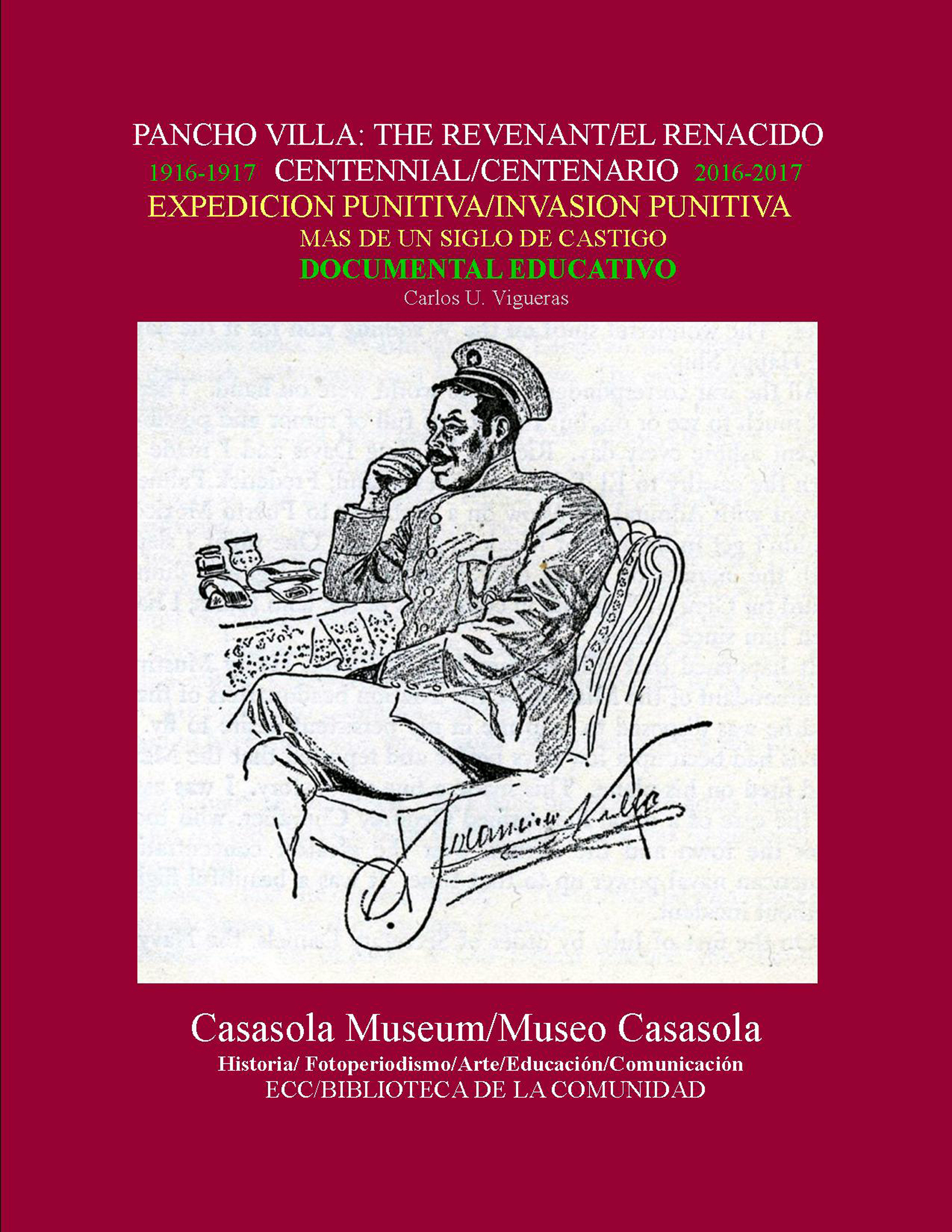 EXHIBICIONES 1916/1917
FOTOGRAFIA, CARICATURAS, ARTE
LA NUEVA HISTORIA GRAFICA MEXICO-EU
EXHIBICION ICONOGRAFICA
BASADA EN EL LIBRO DOCUMENTAL
PANCHO VILLA:
PUNITIVE EXPEDITION/INVASION PUNITIVA
LOS CASTIGADOS DE LA TIERRA
THE PUNISHED OF THE EARTH
INVASION PUNITIVA/ REVOLUCION INTERVENIDA
PUNITIVE INVASION/INTERVENED REVOLUTION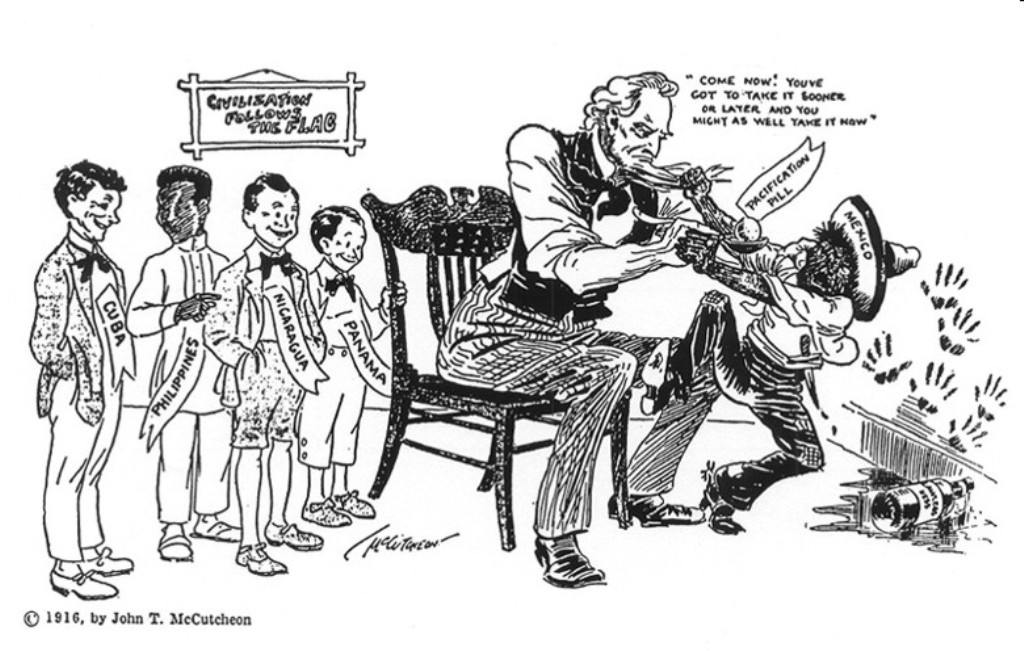 John T. McCutcheon/ Expedición Punitiva/Punitive Expedition
LA VERSION NO OFICIAL DE UNA INVASION ANUNCIADA Y EJECUTADA PARA LIQUIDAR
LA REVOLUCION Y OPONERSE A LA ENTRADA EN VIGOR DE LA CONSTITUCION DE LOS
ESTADOS UNIDOS MEXICANOS. MISMA QUE NACIO MUTILADA Y AJUSTADA A LOS
INTERES CORPORATIVOS ESTADOUNIDENSE. ESPECIALMENTE EN SU ARTICULO
27 CONSTITUCIONAL PARA APODERARSE, "LEGALMENTE", DE LAS PROPIEDADES
PRIVADAS CONQUISTADAS BAJO LA SOMBRA Y PROTECCION DEL EJERCITO DE
OCUPACION DE LA EXPEDICION PUNITIVA.
ESTA NUEVA INVASION MILITAR DE EU FUE LA CONTINUACION DE LA SUFRIDA
EN 1914 EN VERACRUZ PARA DEFENDER LOS INTERESES PETROLEROS, MINEROS,
FERROVIARIOS Y DE BIENES RAICES DE LAS CORPORACIONES EXTRANJERAS QUE
OPERABAN EN MEXICO BAJO LA PROTECCION DE LA DICTADURA DEL GOBIERNO
DE PORFIRIO DIAZ DURANTE 34 AÑOS.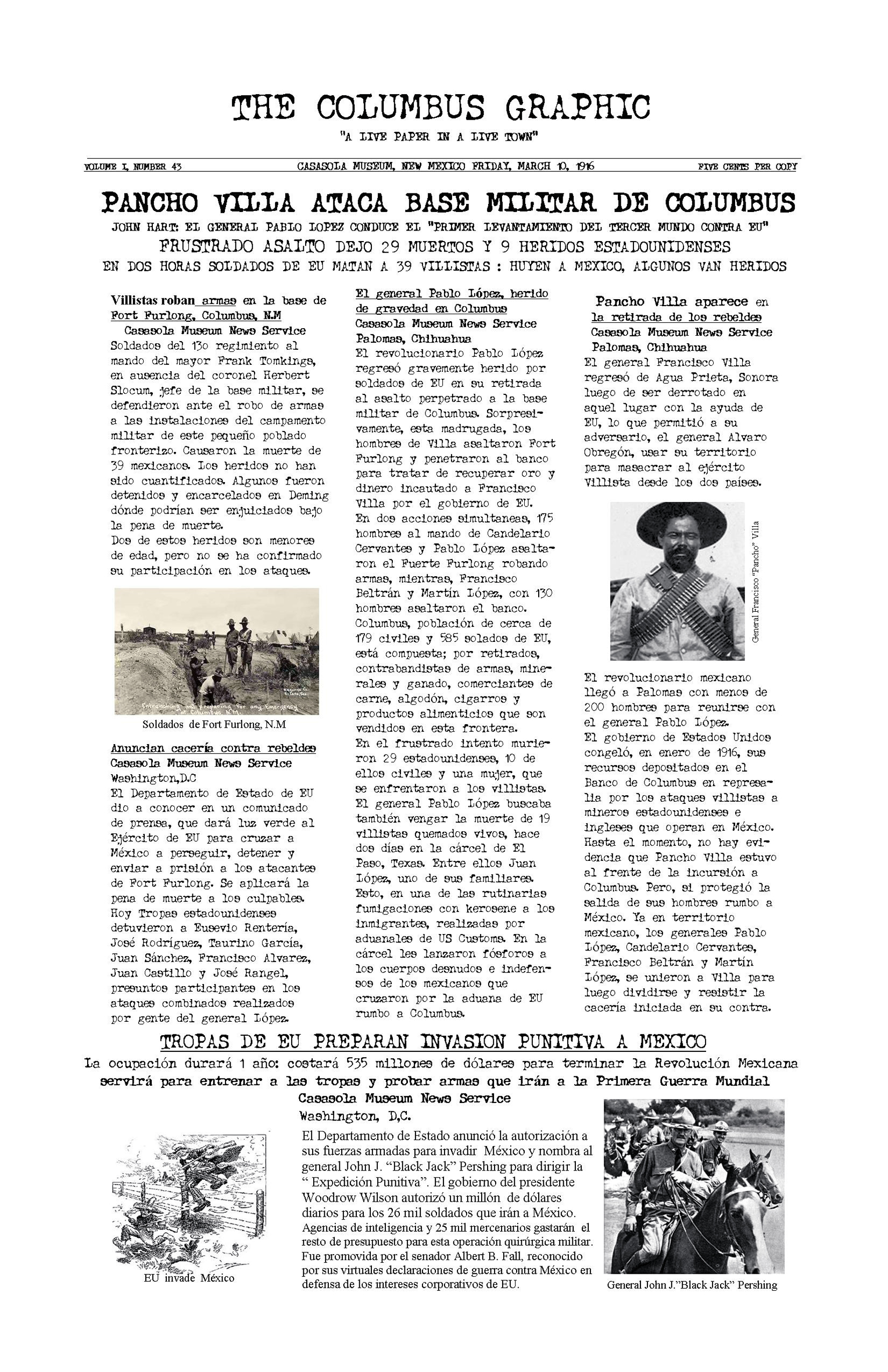 HOY DESPUES DE UN SIGLO DE PRODUCIRSE LA "EXPEDICION PUNITIVA" SE
PIERDE LO QUE QUEDO DE LOS ENERGETICOS, LA PROPIEDAD PRIVADA Y
LA BIODIVERSIDAD ANEXADA A LAS CORPORACIONES EXTRANJERAS QUE
TIENEN EL CONTROL DE LA ECONOMIA BAJO LA PROTECCION DEL
GOBIERNO MEXICANO Y SUS SOCIOS MILLONARIOS Y BILLONARIOS
QUE SE HAN REPARTIDO LO QUE RESTA DEL TERRITORIO NACIONAL.
REVOLUCION MEXICANA:MAS DE UN MILLON DE MUERTOS
1910-1920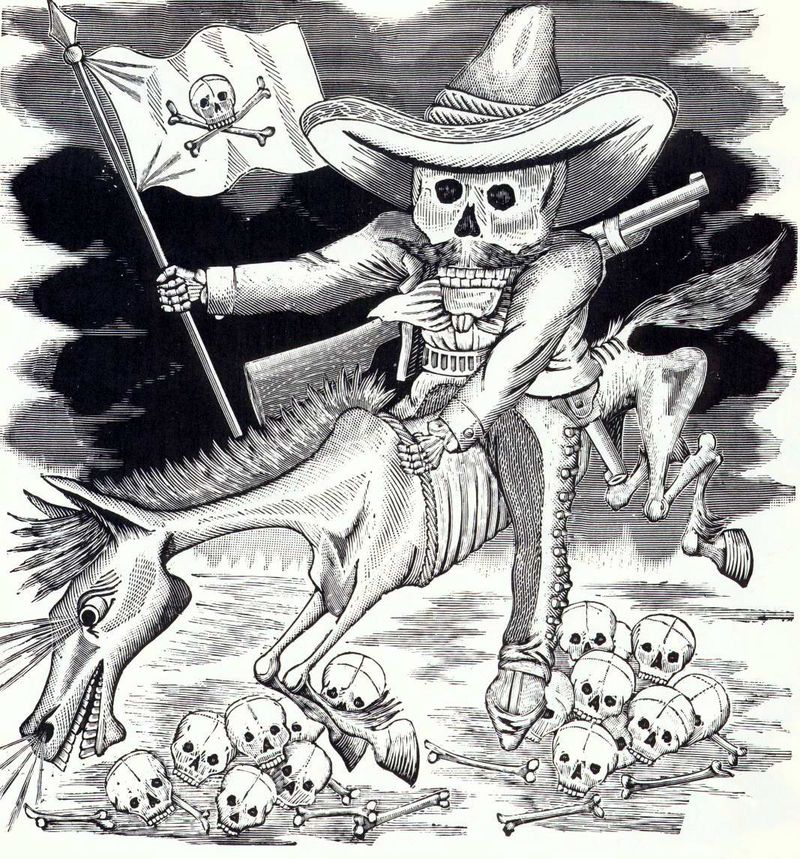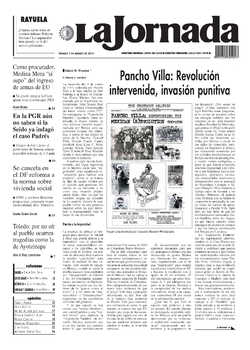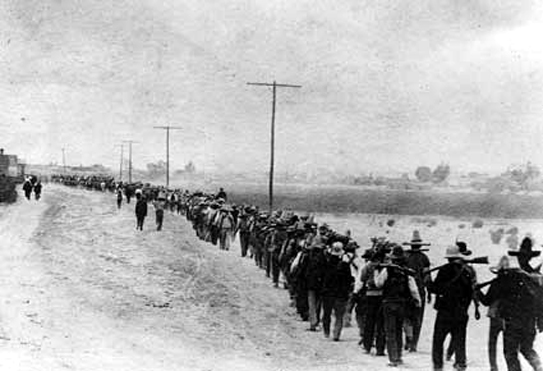 Ejercito villista 1916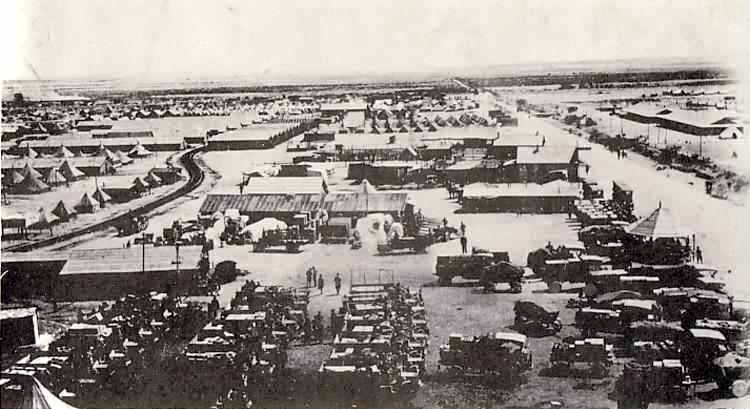 ESTE FUE EL CAMPAMENTO MILITAR DE FORT FURLONG QUE ASALTARON LOS GUERRILEROS DE PANCHO VILLA
AL FRENTE DEL GENERAL REVOLUCIONARIO PABLO LOPEZ EL 9 DE MARZO DE 1916
Mexican Revolution Historical Tour 2016-2017
PANCHO VILLA:
ASALTO A FORT FURLONG
1916-2016
EL MITO DEL ATAQUE A COLUMBUS
VILLA ATTACKS COLUMBUS,NM.
MARCH 9,1916 MARZO 9,2016
COLUMBUS NEW MEXICO ONE HUNDRED LATER
MORE THAN ONE HUNDRED YEARS OF REALITY 1910-2016 MAS DE CIEN AÑOS DE REALIDAD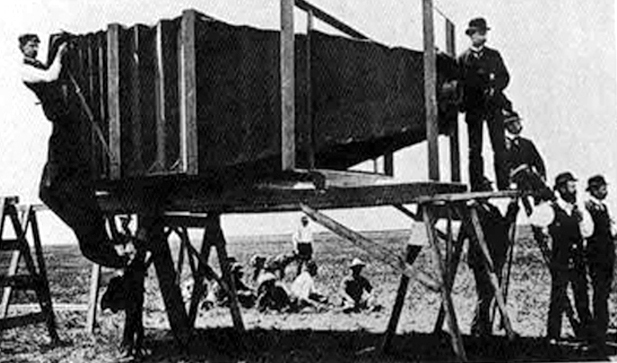 Collective Exhibition( with more than 600 photojournalists of four generations 1900-2019).

Selection of 120 photos with frames and slide show with another 500 hundred images.

General original archives: 155,000 images, cartoons, maps, documentaries and more.

This exhibition is composed of 155,000 images of our iconographic collections of four types:

1.- Images that are part of the Casasola Museum's private collection

2.- Images from the special collection of the Casasola Found

3.- Images from the archives of the Mexiamérica/Casa de las Americas special private collection.

4.- Images from the collective collection of 96 border graphic journalists ( photojournalists ) associated

with the Casasola Museum/Museo Casasola.

Description:

Excellent images by photojournalists, led by Víctor Agustín Casasola, who were the first auxiliary historians that participated in the Mexican Revolution of 1910, as well as the members of three later generations, will be united in this project of the Casasola Museum and exhibited directly to the international community.

This exhibit covers a century of Mexico's graphic history, and is organized by the Educational Community Centers. The travelling exhibit will be displayed during the next two years in universities, community centers, parks and public gardens, train depots, galleries, museums, public and private schools, various institutions, and national as well as international organizations.

Bilingual Talent/Talento Bilingüe, La Nueva Raza, Mexiamérica/ Casa de las Américas, Houston Community College, Educational Community Center, as well as other support organizations, are coming together and joining hands in order to back this travelling independent project titled Pancho Villa: Columbus 2016: Yesterday, Today and Tomorrow. These organizations will analyze, evaluate, review and/or present cultural, artistic and academic works about the history of Mexico and its role in the world.

We hereby invite all cultural, academic, research and artistic organizations, as well as non-profit, alternative and community agencies, to participate in the events that will emerge from their own proposals, exhibitions and presentations, according to the list of invitations that will be received during the next few months.

The exhibit will also include conferences, forums, and several types of exhibitions, including book exhibits, disc exhibits, as well as exhibits of posters, cartoons, documents, videos and much, much more.

BY * INVITATION

If you wish the Casasola Museum's exhibit "VILLA: THE REVENANT" March 9,1916," to be displayed in your community, city or country, you can submit a proposal by contacting us at: casasolamuseum@gmail.com

LIBRO ICONOGRAFICO DOCUMENTAL

160 páginas de una realidad que nadie quiere ver. Donación mínima $ 30.00 envío incluido en EU

Favor de ordenar su libro, Envie su donativo a:

Educational Community Centers

CONTACTO:

ISBN: 978-0-615-64252-9 Producción: Casasola Museum/Museo Casasola

Edición: Educational Community Centers/Biblioteca de la Comunidad

MEXICO:PAIS DE LAS MARAVILLAS/

MEXICO: AL OTRO LADO DE LOS ESPEJOS HUMEANTES

México: País de las maravillas es la historia verdadera de los "niños de la guerra" de un país invadido por la violencia extrema de la narco-globalización, misma que afecta, no sólo la vida de millones de personas en la frontera México-EU, sino a todo el continente americano.

Casasola Museum-Museo Casasola presenta este libro de historia gráfica moderna bajo la autoría de Carlos U. Vigueras e ilustrado con imágenes de los mejores fotoperiodistas de la frontera México-EU. Es parte de un trabajo documental realizado en los últimos años, donde ha florecido una distorsionada, desproporcional y bestial "guerra contra el narco". Misma que ha dejado, según el Departamento de Estado de EU, sólo en el 2011, más de 150 mil muertes en América Latina y cerca de 100 mil asesinatos en México durante los pasados 6 años de Felipe Calderón.

Noam Chomsky ubica "el problema del tráfico de drogas en América Latina en EU" y no en México o demás países latinoamericanos, al considerar que son "intencionales, las fallidas consecuencias de la lucha contra el narco". Es decir, que detrás de esta interminable "guerra" fallida hay una gran telaraña de intereses, mentiras y mitos que cubren la realidad de uno de los más jugosos negocios de nuestro tiempo, dominados por los Barones de las mafias nacionales e internacionales, que participan activamente, en el sistema financiero y banquero del país más poderoso de la tierra.

El prominente historiador, John Mason Hart, decano de la Universidad de Houston y máxima autoridad sobre la historia de las relaciones México-EU, considera que el libro México: País de las Maravillas y México: Al otro lado de los espejos humeantes, será un instrumento valioso para sus clases de historia, ya que representa una visión de incuestionable realidad histórica sobre la violencia y los responsables de tanta desigualdad, pobreza y marginación. Esto, tejido desde la magia narrativa, visual y poética inspirada en Alicia en el País de las Maravillas.

MEXICO:LAND OF WONDERS

México: Land of Wonders is the true history of "the Children of War" of a nation invaded by the extreme merciless violence of the narco-globalization process. This reality does not only affect the lives of millions of persons along the border of México and the United States but the entire American Continent.

This graphic photo documentary book is published by Casasola Museum/Museo Casasola by the author Carlos U. Vigueras and illustrated with images by the best photojournalist of the US-Mexican border. It is part of a documentary effort worked continuously in the last decade.

During this period, "The war on narcotics drugs" turned into a disproportionate and barbaric bestiality. Just in 2011, this "war on drugs" has left more than 150 thousand deaths in Latin America and near than 1000 thousand dead in México during the 6 years of Felipe Calderón's presidency.

Noam Chomsky states "The problem of drug trafficking in Latin America is in the United States" and not in México or the other Latin American nations. We must take into account that the "failed consequences of the war on drugs are intentional". We must face the reality that behind this endless war on drugs is an international multi billion dollar web of financial interests, lies and myths. They are covering the fabulous reality of the most lucrative and profitable dirty global business of the planet. This international drug trade is dominated by the barons of the national and international criminal drug mafias who actively participate in the mega-profitable financial and banking cartels of the wealthiest nation on earth.

John Mason Hart, a prominent historian, intellectual and expert authority of US-Mexican history foreign relations highly recommends this book. Professor Hart believes this book will become a valuable asset for your history classes because it will provide a solid vision of a historical reality. This book provides unquestionable visual evidence of the violence and those responsible of so much inequality, poverty and marginalization. Alice in Wonderland inspired this book in its magical narrative ,its visual poetry that gave birth to this epic work.