CASASOLA MUSEUMS HOME .org OFFICIAL HOME/CASA OFICIAL CASA DE LOS MUSEOS CASASOLA.org
CasaSola Museums:The House of Iconographic US-México History/Museos CasaSola: La Casa iconográfica de la historia México- EU 1810-2024
CASASOLA MUSEUMS/Official Site/ INDEPENDENT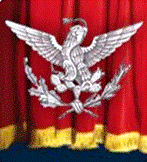 MUSEOS CASASOLA/PORTAL OFICIAL/INDEPENDIENT
Organización no lucrativa ORG. Noneprofit organization
Fotografía de los grandes maestros de la (R)Evolución Iconográfica
NUESTRA HISTORIA IMPORTA/OUR HISTORY MATTERS
PORTAL OFICIAL DE CASASOLA MUSEUMS/MUSEOS CASASOLA. UNA ENTIDAD EDUCATIVA SITUADA EN EU SIN FINES LUCRATIVOS E INDEPENDIENTE CON UNA IMPORTANTE PRESENCIA POR VARIAS DECADAS DEDICADA A RECUPERAR LA MEMORIA COLECTIVA DE LA FRONTERA MÉXICO-EU Y SUS IMAGENES VISUALES Y AUDITIVAS QUE FORMAN PARTE DE DE LA HISTORIA DE LAS DOS NACIONES VECINAS. ESTO, CON LA FINALIDAD DE PODER AYUDAR A EXPLICARNOS LOS EXPERIMENTOS QUE SE HAN LLEVADO A CABO EN LAS POBLACIONES FRONTERIZAS EN EL TIEMPO Y, ASI PODER CONSERVAR, ARCHIVAR, INVESTIGAR Y EXHIBIR LAS IMAGENES MAS ALECCIONADORAS PARA SER UTILIZADAS EN NUESTRA EDUCACION PRESENTE Y FUTURA. CASASOLA DE LAS AMERICAS MUSEUMS/MUSEOS HA EXTENDIDO, AMPLIFICADO Y DIVERSIFICADO SU COMPROMISO CON SUS TAREAS DE INVESTIGACION Y DIFUSIÓN SOBRE LAS RELACIONES DE EU CON AMÉRICA LATINA Y EL CARIBE CON EL PROPÓSITO DE COMPRENDER MEJOR LA HISTORIA DE NUESTROS PUEBLOS Y ASI RECUPERAR LA MEMORIA COLECTIVA DE NUESTRO CONTINENTE.
Agustín Victor Casasola, Miguel Casasola, Manuel Alvarez Bravo, Graciela Iturbide, Tina Modotti, Mariana Yamposky, Dorotea Lange, Enrique Segarra, Mario Zarate, Antonio Carrillo, Sergeui Einstein, Lola Alvarez Bravo, Juan Rulfo, Julio Souza Fernandez, Francisco Souza F., Candido Souza F., Francisco Vives, Enrique Casasola, Faustino del Castillo Cubillo, Pablo del Castillo Cubillo, Nacho López, Dolores Alvarez Bravo, Rodrigo Moya, Enrique Macias, Hugo Brehme, Hector García, Carlos Jurado, Enrique Díaz, Lewis W. Hine , Enrique Delgado, Luis Zendejas, Manuél Rámos, Ernesto Machado, Enrique Borden Mangel, Anibal Angúlo,Antonio Reynoso, Adolfo Patiño, Romualdo García, Federico Casasola, Antonio Rodríguez, José Luis Neyra, Antonio Garduño, Angel Ituarte, Rafaél Doniz, Carlos Blanco, Paulina Lavista, Alfred Briquet, Jerónimo Hernández, Guillermo Kahlo, López Aguado, Charlie B.White, Emilio Rivoire, Gustavo Casasola, Lázaro Blanco, Robert Dorman, Otis Aulman, Miguel Cobarrubias, Ruth Lechuga, Adrian Bodek, Victoria Blasco, Lourdes Grobet, Enrique Fernández Ledesma, Alex Klein, Hans Deutsh, Agustín Jiménez, Juan Castañeda, Manuél Carrillo, Enrique Macías, Aurora Eugenia Latapí, Alberto Gironella, Gilberto Aceves, Domingo Hurtado, Manuél Alvarado Velóz, Abram Lupercio, Julieta Jiménez, Carl Lumholtz, Henri Cartier Bresson, Refugio Martínez, Flor Garduño, Maritza López, Patricia Aridjis, Maya Goded, Heliodoro.J. Gutiérrez, Refugio Martínez, Ciro A. Jano, Samuel Tinoco, José María Lupercio, Napoleón, Jose V. Soriano, Fernando Sosa, Ignacio Ocampo y Amezcua, Robert Dorman, Ezequiel Carrasco, Mario Casasola Zapata, Víctor Ortega, Rodolfo Toquero, Culberto Pérez, Fernando Sosa, Ref Martínez, José Cabrera, M. Rojas, J. Guerrero, M. Yañez, J. López, S. Mendoza, Hernán Alvarez Tostado, Carlos Guerra, J. Guillen, A. Torrecilla, Antióco Cruces, M. Valleto, Juan C. Hoyo, Emilio Lange, Manuel Torres, Désire Charnay, Doris Hayden, Harry Blumenthal, Vanesa Casasola, Katy Horn, José Horn, Ricardo Gutierrez, Hans Gutmann, Julio Michoud, Luis Márquez Romay, Mario Durán, Manuél Torres,Victor León,Adrian Hernández, Manuél Toussaint, Salvador Toscano, Octaviano de la Mora, Paolo Gori, Frank C. Claire, Armando Cristeto,
LA HISTORIA OFICIAL MUNDIAL
That photograps won't buy happiness
ESTAS FOTOS NO COMPRAN FELICIDAD
Archives to exhume the past
COPYRIGHT 2021/todos los derechos resevados/CasaSola Museums (PARA SUS AUTORES)
CASASOLA MUSEUMS RESPETA Y DEFIENDE LOS DERECHOS DE AUTOR EN CONTRA DE LAS CORPORACIONES COMO LA DE MARK GETTY QUE SE APROPIAN DIGITALMENTE DEL TRABAJO INTELECTUAL Y ROBAN EL PATRIMONIO CULTURAL DE LAS NACIONES MEDIANTE EL DOMINIO TOTAL GLOBALIZADO DE OBRAS Y MATERIAL PERTENECIENTE AL DOMINIO PUBLICO QUE LUEGO ES CONVERTIDO EN ORO AL LUCRAR EN EL INTERNET. "Intellectual Property is the Oil of the 21st Century." "LA PROPIEDAD INTELECTUAL ES EL PETROLEO DEL SIGLO XXI" MARK GETTY
NUESTRA AMERICA
Collective Exhibition( with more than 600 photojournalists of four generations 1900-2022).
Selection of 120 photos with frames and slide show with another 500 hundred images.
General original archives: 150,000 images, cartoons, maps, documentaries and more.
This exhibition is composed of 120 images of our iconographic collections of four types:
1.- Images that are part of the CasaSola Museum's private collection
2.- Images from the special collection of the Casasola Found
3.- Images from the archives of the Mexiamérica/Casa de las Américas special private collection.
4.- Images from the collective collection of 96 border graphic journalists ( photojournalists ) associated
with the CasaSola Museums/Museos CasaSola.
5.- Posters and Catoons 1910-2022
MEXICO GUATEMALA BELICE HAITI PANAMA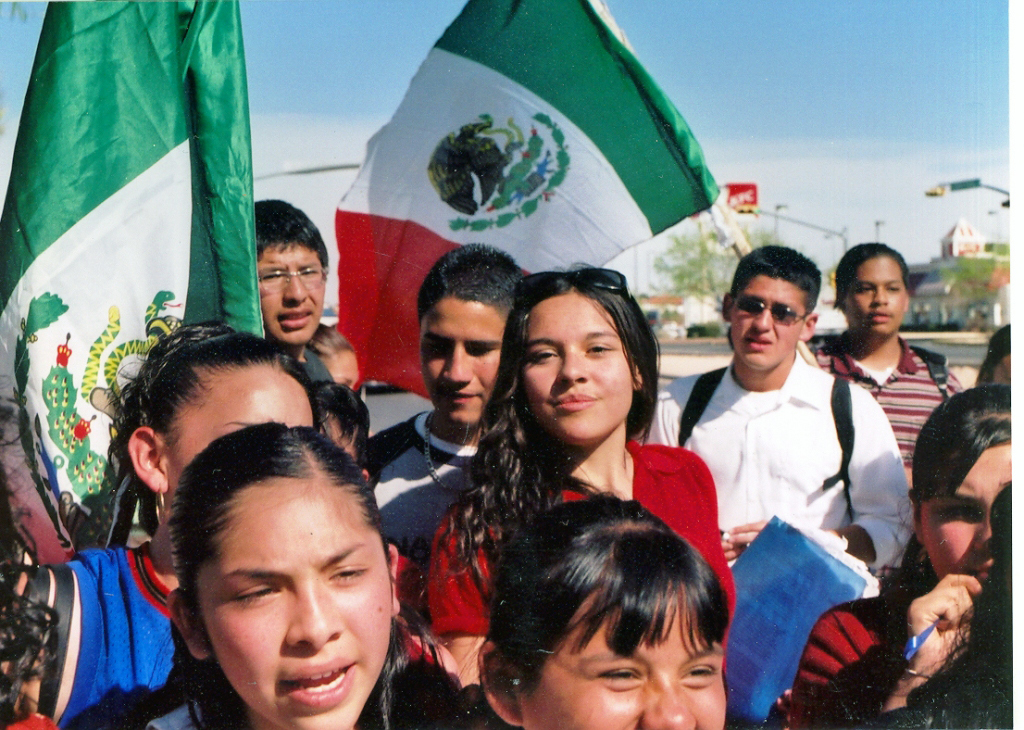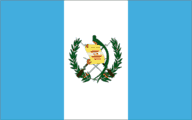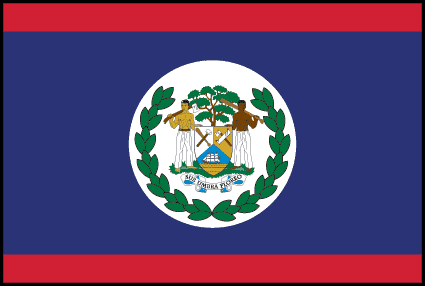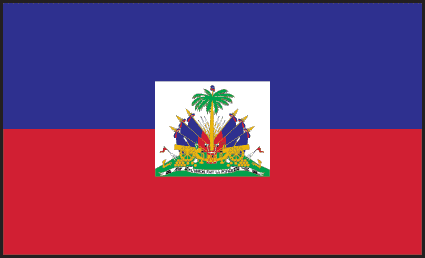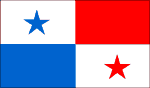 JAMAICA MARTINICA TRINIDAD Y TOBAGO CUBA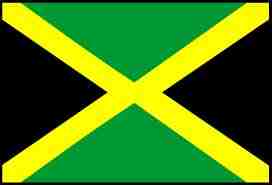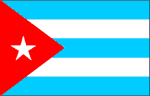 HONDURAS EL SALVADOR BERMUDA COSTARICA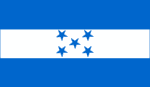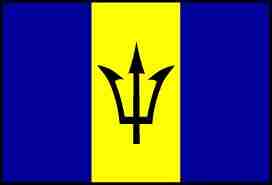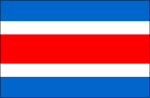 NICARAGUA VENEZUELA BRASIL BOLIVIA ECUADOR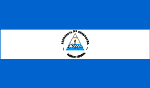 ARGENTINA CHILE COLOMBIA URUGUAY




PARAGUAY PERU GRANADA ANTIGUA San Vicente
ARUBA BAHAMAS PUERTO RICO REPUBLICA DOMINICANA Santa Lucia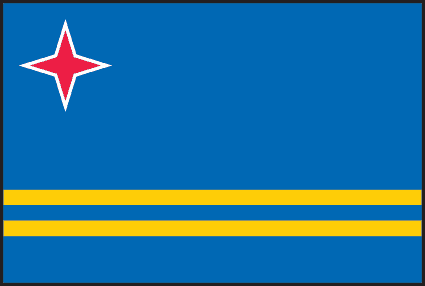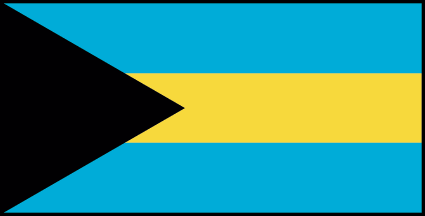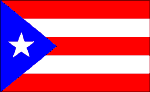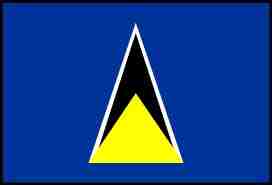 GUYANA FRANCESA GUYANA INGLESA SURINAME ANGUILA San Cristobal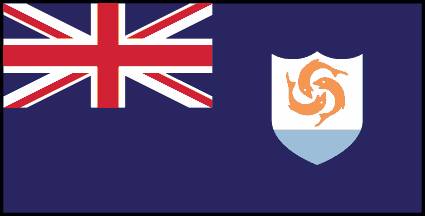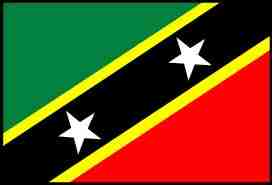 GUADALUPE

<![if pub11]>

<![endif]>

HUMAN RIGHTS FIRST

EL ARTE DE EDUCAR Y REVALORAR AL SER HUMANO

MEXICO-US: Laboratorio de nuestro futuro

MEXICO-US: Laboratory of our future
México-US History/ CasaSola Museums: The historical picture of the Mexican (R)Evolution Photography
" This site is being update, please be patient"
PAGINA EN CONSTRUCCION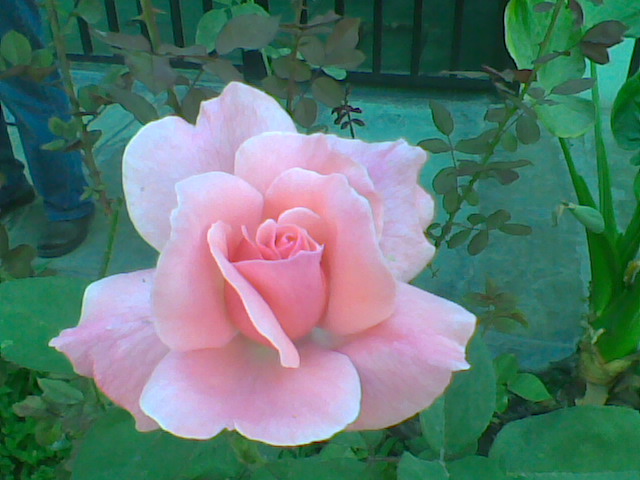 PAGINA EN CONSTRUCCION
Mexican Revolution Centennial 1910 CasaSola Museums.org Revolucion Mexicana 1910
The House of Iconographic (R)Evolution México es hermoso, es mágico
Emiliano Zapata, (Francisco Pancho) Villa, Ricardo Flores Magón, Enrique Flores Magón, Felipe Ángeles, Pablo López, Francisco I. Madero, José María Pino Suárez , Praxedis Gilberto Guerrero, Sebastián Lerdo de Tejada, Abram González Casavantes, Venustiano Carranza, Álvaro Obregón, Eufemio Zapata, Hipólito Villa, Miguel Trillo, José María Jaurrieta, Pablo Torres Burgos, Otilio Montaño, Gabriel Tepepa, Manuel Asúnsulo, Francisco Pacheco, Amador Salazar, Rodolfo Fierro, José Rodríguez, Pascual Orozco, Victoriano Huerta, Candelario Cervantes, Rafael Castro, Francisco Beltrán, Martín López , Lucio Blanco, Juan Cabral, Gustavo Madero, Juan J. Navarro, Tomás Urbina, Macrovio Herrera, Toribio Ortega, Eugenio Aguirre Benavides, Rosalío Hernández, José E. Rodríguez, Manuel Chao, Juan N. Medina, Porfirio Talamantes, Martiniano Servín, Federico Cervantes, Margarito Ramírez, Rafael Merino, Abrahm Martínez, Gabriel Robles Domínguez, Guillermo García Aragón, Juan Banderas, Benjamín Argumedo, Alfredo Serratos, Manuel Palafox, Jesús Capistrán, Estanislao Crespo, Rafael Cal y Mayor, Miguel Salas, Luciano Peralta, Joaquín Flores del Castillo, Pablo González, Jesús Guajardo, Genovevo de la O, Antonio Díaz Soto y Gama, Antonio Villa, José Isabel Robles, Calixto Contreras, Eusebio Aguirre Benavides, Orestes Pereyra, Porfirio Talamántes, Andres U. Vargas, Severino Cisneros, Juan E. García, Rosalio Hernández, Antonio Gómez Delgado, Agustín Estrada, Pablo Seañez, José E. Rodríguez, Trinidad Rodríguez, Eufemio Diego Ferreira, Alejandro Rodríguez Medina, Teodoro García, Aniceto López Salazar, Roberto Cisneros, Gorgonio Beltrán, Epifanio Solís, Mariano Estrada Ramírez, Ismael Jurado, Antonio Gómez Delgado, Amelia Rodriguez Soriano, Soledad Holguín, Soledad (Chole) Seañez, Juana Torrez, Austreberta Rentería, Ernesto Santos Coy, Fidel Varela, Andrés Villarreal, José Guadalupe Arroyo, Francisco P. Ontiveros, Salvador Escalante, Gabriel Hernández, Abram González, Adolfo Terrones, Matías Pazuengo, Manuel Baca, Julian Granados, Cruz Domínguez, Antonio I. Villarreal, Cesáreo Castro, Jesús López, José Lazo, José de Jesús Baeza, Pedro Gómez, Arnulfo Martínez, Caballero Calderón, Perfecto Arreola, Candelario Suárez, Manuel Rodríguez, J. Carmen Alcaraz, J Carmen Ortiz, Francisco Urbalejo, Rafael Buelna, Canuto Reyes, Máximo García, Antonio I. Villarreal, José Isabel Robles, Salvador Mercado, Rosalío Hernández, Marcos Corral, Bonifacio Torres, Alfonso Gómez Morentín, Julian Reyes, José Holguín, Elías Acosta, Gregorio Beltrán, Julian Pérez, Silverio Tavárez, Gabino Sandoval, Manuel Ochoa, Rafael Mendoza, José García, Baltazar Piñones, Bernabe S. Fuentes, Antonio Arango Arámbula, Luis Aguirre Benavidez, Baudelio Uribe, Gerónimo Padilla, Manuel Baca, Daniel Tamayo, Silvestre Quevedo, Miguel Saavedra, Aurelio Murga, Aurelio de los Reyes , Lucio Contreras, Jacinto D. Treviño, Pedro Bracamontes, Ramón Vega, Epifanio Holguin, Teodoro García, Aniceto López Salazar, Roberto Cisneros, Epifanio Solís, Mariano Estrada Ramírez, Ismael Jurado, Antonio Gómez Delgado, Amelia Rodríguez Soriano, Manuel Sáenz Tarango, Alejandro Rodriguez Medina , Ernesto Santos Coy, Ramón de Romop y Garza, Fidel Varela, José Guadalupe Arroyo, Ernesto Zertuche, Dulces Nombres Chávez, Alberto García,Martín D. Rivera, Encarnación Murga, Alfredo Lagos, Juan Bautista Humar, Cruz Chávez, Jesús López, Reinaldo Mata, Jacinto Navarrete, Jesús Rentería, Leonila Molina, Francisco Alvarez, Julian Cárdenas, Gabino Sandoval, José TerrazasJesús Verduzco, Cipriano Vargas, Joaquín Alvarez, José Lazos, Pedro Pedroza, José Boncamo, Antonio Trillo, José Holguín Muñoz, Juan Primera, Isidro Martínez, Luis de la Garza Cárdenas, Nestor Enciso de Arce, Luis Iturrios, Soledad Armendariz de Orduño, Reynaldo Ornelas, Mariano Tamés, Andrés Piñon, Eustaquio Rivera, Domingo Domínguez Chacón, Secundino Alvídrez Villa, Gustavo Garmendía, Federico Montes, Rubio Navarrete, Juvencio Robles, Rómulo Cuellar, Rafael Hernández, Evaristo Madero, Salvador Madero, José de la Luz Blanco, Catarino Madero, Rafael Tapia, Raúl Madero, Eduardo Hay, Luis Moya, Iñigo Noriega, Roque Estrada, Manuel Bonilla, Manuel Calero, Justo Tirado,Gabriel Gavira, Rosendo Garníca , Rafael Cepeda, Ramón Iturbe, Emilio Vásquez, Angel García Peña, Rafael Tapia, Francisco Vásquez Gómez, Emilio Vásquez Gómez, Meliton Hurtado, Francisco Cosío, Robelo, Alfredo Robles, Domínguez, José de la Luz Soto, Abel Serratos, Carmen Serdán, Máximo Serdán, Aurelio Murga Terán, Ramón Murga Terán, Juan Murga Terán, Manuel de la Rosa, José Arballo Terán, Andres Arballo Terán, Antonio Pino Suárez, Pedro Romero, Trinidad Fierro, Ceferino Pérez, Juan Sarabia, Jesús Flores Magón, Federico González Garza, Pilar Holguin, Cástulo Herrera, Gerónimo Padilla, Rafael Mendoza, Aurelio de los Reyes, Darío N.Silva, Juan Dozal, Isac Arroyo, Pascual Alvarez Tostado, Benito Artalejo, Encarnación Márquez, José María Arámbula, Catarino Perdomo, Alfonso Miranda, Joaquín Miranda, Francisco Figueroa, Ambrosio Figueroa, Jesús Morales, Francisco Mendoza, Fortino Ayarquica, Felipe Neri, Rodolfo Magaña, Gildardo Magaña, Octavio Magaña Cerda, Lucio Moreno, Alfredo Quesnel, Fausto Beltrán, Simón Beltrán, Guillermo García Aragón, Higinio Aguilar, Emigdio Marmolejo, Amador Salazar, Pioquinto Gális, Francisco Pacheco, Ignacio Maya, Pedro Saavedra, Luis Méndez Capistran, Jesús Jáuregui, Francisco Figueroa, Uriza, Ambrosio Figueroa, Catarino Perdomo, Juvencio Robles, Conrado Díaz Soto y Gama, Heliodoro Castillo, Encarnación Díaz, Julio Astudillo Gómez, Miguel Regalado, Valentin Reyes, Honorato Teutle, Everardo González, Domingo Arenas, Cirilo Arenas, Jesús Salgado, Reynaldo Lecona,
Pancho Villa El Centauro del Norte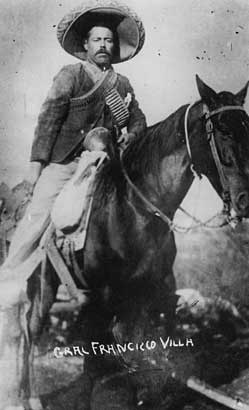 Mexican Revolution Historical Tour 2012-2022
VILLA ATTACKS COLUMBUS,NM.
PANCHO VILLA ATACA COLUMBUS
MARCH 9,2016 MARZO 9,2016
COLUMBUS NEW MEXICO ONE HUNDRED LATER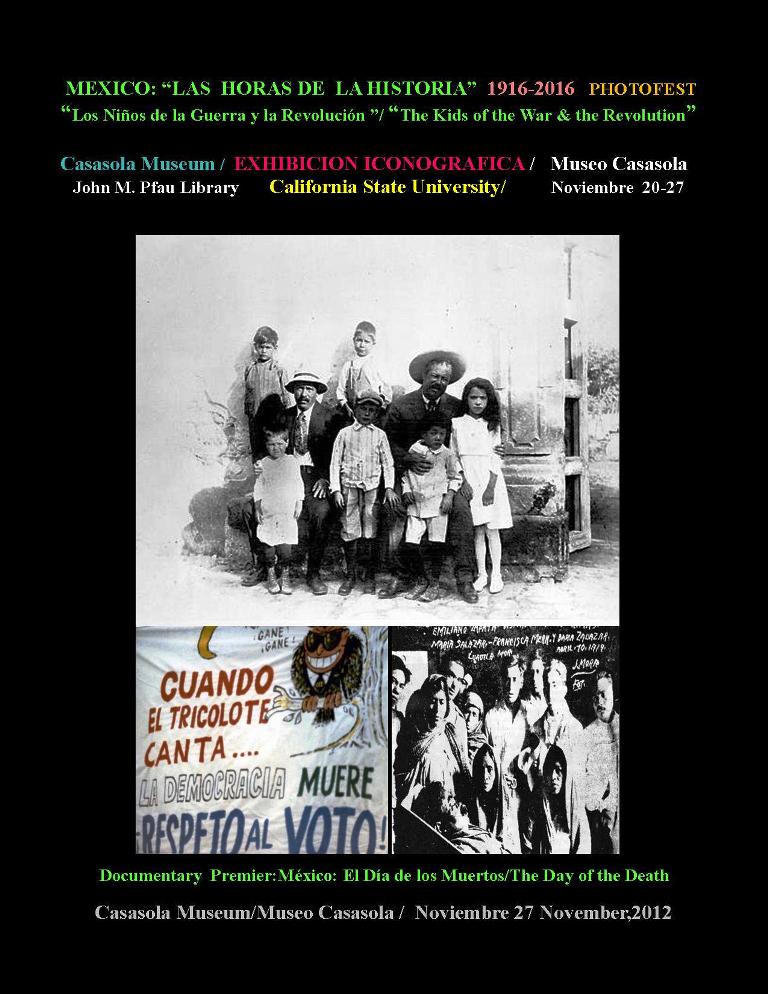 LA NUEVA HISTORIA GRAFICA DE LA FRONTERA MEXICO-EU

MEXICO:PAIS DE LAS MARAVILLAS/MEXICO: AL OTRO LADO DE LOS ESPEJOS HUMEANTES

México es un país invadido por la violencia, armas, drogas y dinero sucio que enriquece al sistema financiero y bancario de los Barones de las mafias de los dos países vecinos. Esta es la nueva historia gráfica del siglo XXI del Museo CasaSola Museos/CasaSola Museums sobre la realidad de la "guerra contra el narco" de Felipe Calderón y los más de 100 mil asesinatos cometidos en su sexenio. Los verdaderos responsables de esta violencia extrema, pobreza, marginación, desigualdad, injusticia y opresión son retratados y dibujados en este libro de imágenes por los mejores fotoperiodistas y artistas de la frontera México-EU, mismos que desnudan la narco globalización y dictadura electoral imperante. Es una sociedad retratada desde los balcones del reino de los Barones del dinero asociados a las grandes corporaciones del poderos contrabando de armas, dinero, drogas y personas que se mueven entre la realidad y lo invisible de la impunidad que brindan autoridades y políticos de dos países vecinos acorralados por el miedo.

160 páginas de una realidad que nadie quiere ver. Donación mínima $ 30.00 envío incluido en EU Ordene su libro a:

Edición Especial :Noviembre1,2022 ISBN: 978-0-615-64252-9 Producción: CasaSola Museums/Museos CasaSola

Edición: Educational Community Centers/Biblioteca de la Comunidad

MEXICO:LAND OF WONDERS

Carlos U. Vigueras

México: Land of Wonders is the true history of "the Children of war" of a nation invaded by the extreme merciless violence of the narco-globalization process. This reality does not only affect the lives of millions of persons in the borders of M

éxico and the United States but the entire American Continent.

This graphic photo documentary book is published by CasaSola Museums/Museos CasaSola by the author Carlos U. Vigueras and illustrated with images by the best photojournalist of the US-Mexican border. It is part of a documentary effort worked continuously in the last decade.

During this period, "The war on narcotics drugs" turned into a disproportionate and barbaric bestiality. Just in 2011, this "war on drugs" has left more than 150 thousand deaths in Latin America and more than 100 thousand dead in México during the 6 years of Felipe Calderón's presidency.

Noam Chomsky states "That the problem of drug trafficking in Latin America is in the United States" and not in México or the other Latin American nations. We must take into account that the "failed consequences of the war on drugs are intentional". We must face the reality that behind this endless war on drugs is an international multi billion dollar web of financial interests, lies and myths. They are covering the fabulous reality of the most lucrative and profitable dirty global business of the planet. This international drug trade is dominated by the Barons of the national and international criminal drug mafias who actively participate in the mega-profitable financial and banking cartels of the wealthiest nation on earth.

John Mason Hart, a prominent historian, intellectual and expert authority of US-Mexican history foreign relations highly recommends this book. Professor Hart believes this book will

become a valuable asset for your history classes because it will provide a solid vision of a historical reality. This book provides unquestionable visual evidence of the violence and those responsible of so much inequality, poverty and marginalization. Alice in Wonderland inspired this book in its magical narrative ,its visual poetry that gave birth to this epic work.

MORE THAN ONE HUNDRED YEARS OF REALITY 1910-2021 MAS DE CIEN AÑOS DE REALIDAD

by Carlos U. Vigueras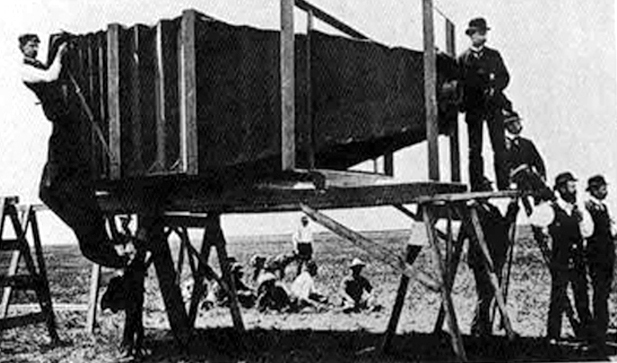 Collective Exhibitions( with more than 600 photojournalists of four generations 1900-2022).
Selection of 120 photos with frames and slide show with another 500 hundred images.
General original archives: 150,000 images, cartoons, maps, documentaries and more.
This exhibition is composed of 130,000 images delected of our iconographic collections of four types:
1.- Images that are part of the CasaSola Museum's private collection
2.- Images from the special collection of the Casasola Found
3.- Images from the archives of the Mexiamérica/Casa de las Américas special private collection.
4.- Images from the collective collection of 96 border graphic journalists ( photojournalists ) associated
with the CasaSola Museums/Museos CasaSola.
Description:
In conjunction with the CasaSola Museums/ Museos CasaSola, CasaSola Educational Community Centers, Fondo Casasola and Mexiamérica/Casa de las Américas is pleased to announce a collective exhibition of more than four hundred thirty-two photojournalists working in the México-U.S Border. The Collective Exhibition of these artists' include the works of four genetrations of photojournalists including : Javier Aguilar, Alfredo Carrillo, Adrian Caldera, Federico Casasola, Vanesa Casasola, Enrique Castillo, Rafael Cota, Doug Duvois, Ramiro Escobar, Yuri González , Raúl Lodoza, Juan Torres, Luis Torres, Jesús Manrique, Jaime Murrieta, Hector Oaxaca, Apolinar Ochoa, Miguel Perea, Roberto Ramirez, Margarita Reyes, Juan Robles, Ernesto Rodríguez, Manuel Sáenz, Alex Sánchez, Sergio Sánchez, Aurelio Suárez, Nat Stone , Lucio Soria, Ruben Valle, Lizbeth Vásquez and Carlos U. Vigueras Artists which are mostly from designed to better comprehend the historical reality of Mexico's past, present and future.
Excellent images by photojournalists, led by Víctor Agustín Casasola, who were the first auxiliary historians that participated in the Mexican Revolution of 1910, as well as the members of three later generations, will be united in this project of the CasaSola Museums and exhibited directly to the international community.
This exhibit covers a century of Mexico's graphic history, and is organized by Federico Casasola and Carlos U. Vigueras. The travelling exhibit will be displayed during the next five years in universities, community centers, parks and public gardens, train depots, galleries, museums, public and private schools, various institutions, and national as well as international organizations.
The Center for Mexican American Studies of the University of California, University of Houston, the Casasola Fund, Bilingual Talent/Talento Bilingüe, La Nueva Raza, Mexiamérica/ Casa de las Américas, Houston Community College, Educational Community Centers, as well as other support organizations, are coming together and joining hands in order to back this travelling independent project titled Mexico 2016: Yesterday, Today and Tomorrow. These organizations will analyze, evaluate, review and/or present cultural, artistic and academic works about the history of Mexico and its role in the world.
We hereby invite all cultural, academic, research and artistic organizations, as well as non-profit, alternative and community agencies, to participate in the events that will emerge from their own proposals, exhibitions and presentations, according to the list of invitations that will be received during the next few months.
The exhibit will also include conferences, forums, and several types of exhibitions, including book exhibits, disc exhibits, as well as exhibits of posters, cartoons, documents, videos and much, much more.
BY * INVITATION
If you wish the CasaSola Museums's exhibit "VILLA ATTACKS US /COLUMBUS;N.M. March 9,1916," by Carlos U. Vigueras, to be displayed in your community, city or country, you can submit a proposal by contacting us at:
CONTACTO>CasaSolaMuseumsAmericas@protonmail.com
COLUMBUS,NUEVO MEXICO U.S.